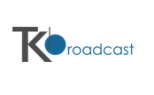 Teko Broadcast
TEKO Broadcast s.r.l. has its headquarter and factory located in Altedo (Malalbergo, BOLOGNA-ITALY) in 600 square meters 2 buildings on a 500.000 square meters poly-technological industrial area. It concentrates in its experience more than thirty years in the broadcast industry.
TEKO Broadcast s.r.l. is an Italian company that designs and manufactures RF modules for FM and TV equipment, complete FM transmitters and accessories for Broadcast market as well as amplifiers for medical, military and special applications
OUR WIRED LINE OF FM RADIO TRANSMITTERS
SYNAPSE: Low Power FM Radio Transmitter
AXON: High End Compact Low Power and Medium Power FM Transmitter
NEURAL: DDS Direct Digital synthesis Compact Low Power and Medium Power FM Radio Transmitter
SENSOR: Medium Power FM Radio Transmitters made of Amplifier and Exciter Union
CORTEX: High Power Modular Architecture FM Radio Transmitters
CELL: FM Amplifier module & RF Pulse Amplifier
GYRUS: High Power Modular Combined Architecture FM and RF Amplifiers
WIRED products: A complete line of Professional FM Radio Transmitter and Professional Radio Equipment creating a Neural Network of Telecommunication Technologies
TEKO is specializing to supply Radio Station Equipment for FM Broadcasting Radio Stations, Radio Station Transmitter: 1000 Watt, 2000 Watt, 5kw, 10kw, 20kw, 30wk, 40kW and 50kW, Solid State LDMOS High Efficiency, Stereo, MPX, with Digital DDS or Analogue modulation. Our range of Radio FM transmitter, FM Exciters and RF Amplifiers, DDS Digital FM Transmitter Digital FM Modulator, Digital FM Exciter, are all FM Solid State Amplifiers with high efficiency LDMOS technology and works from 87.5 to 108 MHz range or even on other frequencies OIRT or JAPAN band.
People use several synonymous to this kind of products and many different ways to call the heart of any radio: the Radio Station Site and the FM Transmitter.
Some of this ways to call the FM Transmitters are:
FM Broadcast Transmitters, FM Radio Transmitter, Transmitter for Radio Broadcasting, Analogue FM transmitters, Broadcast RF transmitter, FM Broadcasting Transmitters, FM Amplifier, FM Radio Broadcast Transmitter, FM Radio Transmitter for Professional Broadcasting, FM Transmitter Amplifier, FM Transmitter Broadcasting System, FM Transmitter for Broadcast, Professional FM Radio Transmitter, Professional FM Transmitter, Radio Broadcast Equipment Packages, Radio Broadcasting FM, Radio Station Transmitter, RF FM Transmitter.
Some of this ways to call with the various synonymous the Broadcast Equipment are:
FM Transmission Equipment, Broadcast equipment for FM Radio Station, Broadcast Products, FM Broadcast Equipment, FM Radio Equipment, FM Radio Station Equipment, Radio Broadcasting FM, Radio Station Transmitter.
TEKO is supplier of a full complete range of FM Transmitters and Broadcast Equipment.
To better understand how the wide range of products are organized in our catalogue we can divide them by power levels and by architecture as follows
FM Transmitters Family Names by Power Level
The FM Products and Radio Station Equipment Portfolio are divided in the follows categories by power level:
Low Power FM Radio Transmitters: SYNAPSE, AXON and NEURAL Series
Medium Power Radio Transmitters: SENSOR Series
High Power FM Radio Transmitters: CORTEX Series
FM Radio Transmitters Family Names by Architecture
The name of the products categorised but their architecture are:
Compact Architecture: SYNAPSE, AXON and NEURAL Series
Union or Semi Compact: SENSOR Series
Modular Combined: CORTEX Series
TEKO Broadcast
Is a Telecommunication company born and based in North Italy at Bologna, develop and manufacture High End Professional Broadcasting Equipment installed on most popular Radio Stations of the world.
TEKO Is a world leader providing Broadcasting Systems and Services for Government and Private Customers.
RF Design
TEKO Broadcast Designs and Develop RF  Equipment used in Telecommunications, Radio, Television, Science, Industrial, Medical ISM and Military application
Internet of Things Design (IoT)
From 20 years we are specialist on develop WEB Remote control and Monitoring, Microprocessor & Microcomputer System specifically used on Radio and Television Equipment
Telecommunication, Scientific, Medical (ISM) or Military Application
The main focus of TEKO products are on Broadcasting Equipment, but the same technology with small adaptation is used in many Telecommunication, Scientific, Medical (ISM) or Military Application.
In the case of Scientific application the RF Amplifiers, used as a Pulsed RF Amplifier, are driven with a Pulse modulator, in a frequency range between 30MHz to 130MHz.
Read more
Showing
31
-60 of 96 item(s)